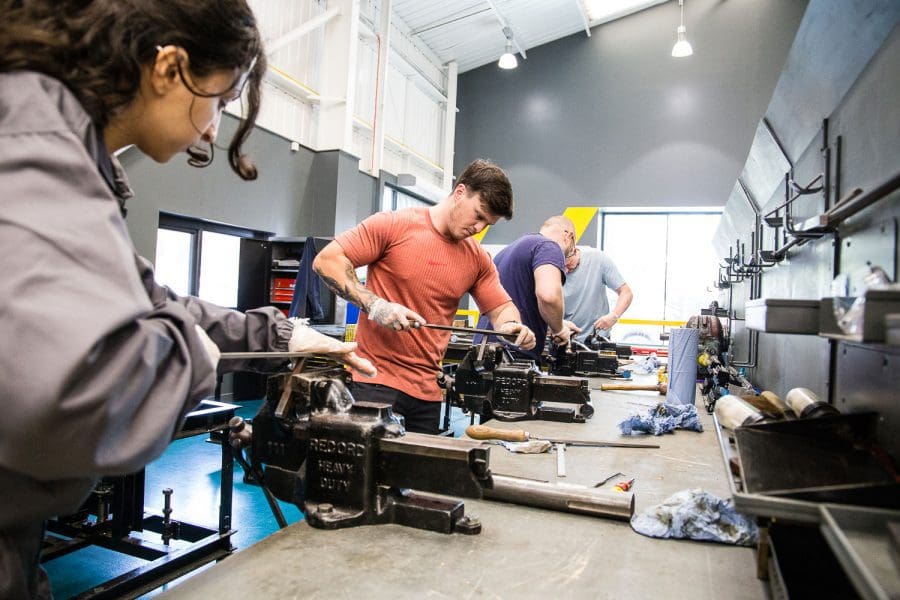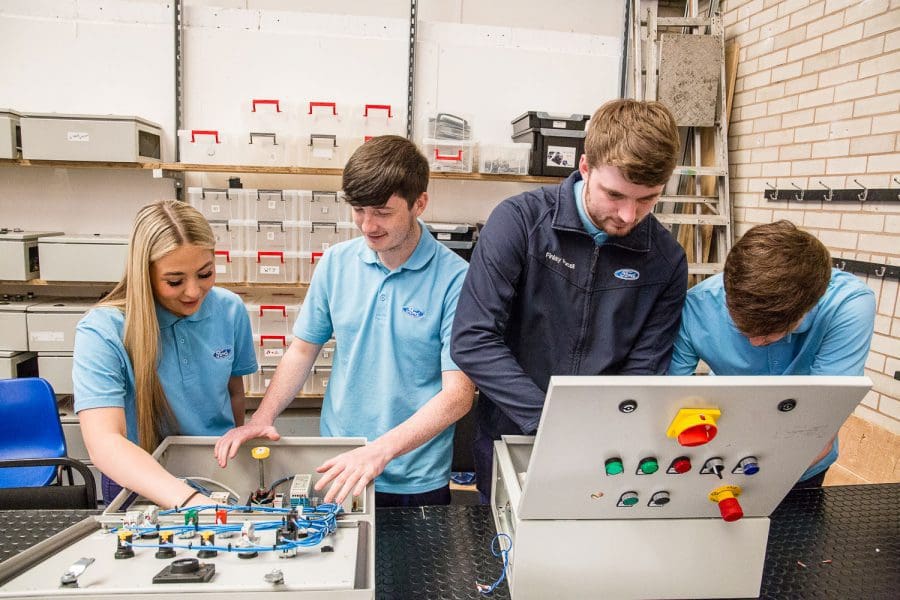 Waterside Training Limited based in St Helens, Merseyside is a specialist training provider, delivering high quality engineering and manufacturing apprenticeships and offers a broad range of bespoke industrial training programmes to various industry sectors throughout the North West..
In collaboration with our employers we have designed apprenticeship and technical training programmes to equip the next generation of technicians and engineers with the skills required for the future.
Apprenticeships
Aspiring apprentices for their future career
At Waterside Training, we will coach, train and teach you the skills, knowledge and behaviours required to successfully achieve your ambition of becoming a skilled engineer or technician. By embarking on an apprenticeship with us, you will receive the very best practical skills training across a broad spectrum of engineering disciplines alongside technical and higher-level academic qualifications. You will learn from highly qualified and experienced engineering tutors using industry standard equipment, in realistic working environments, as well as the on-the-job training which you will receive within your workplace.
Find out more →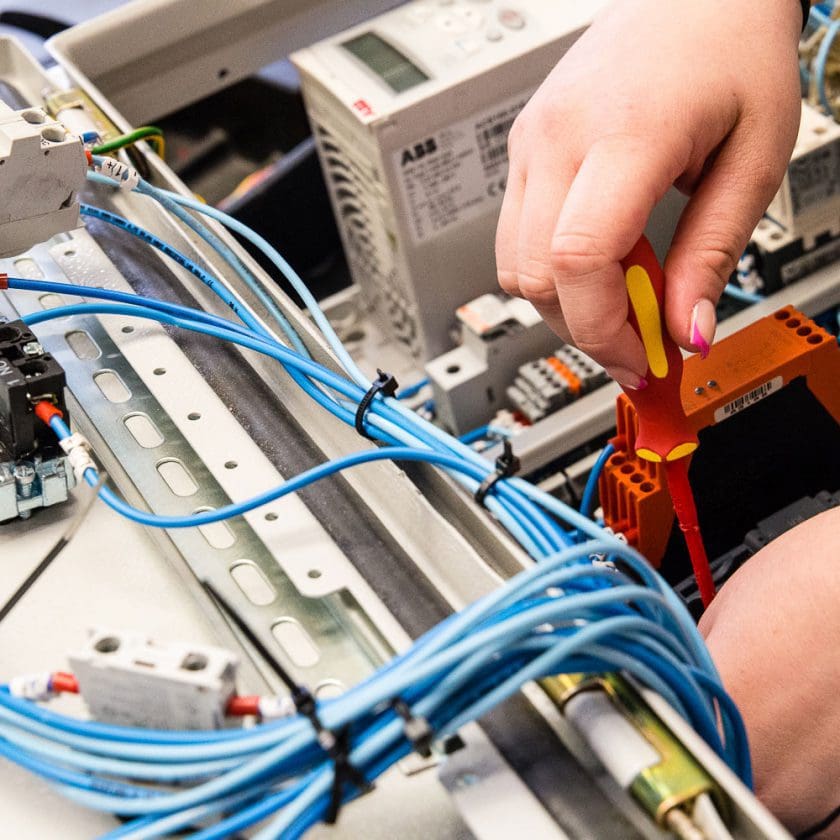 Employers
Invest in a bright future
Investing in apprentices can help to build your workforce and retain valuable skills from your existing employees. Hiring apprentices is an effective way to create and grow a sustainable talent pipeline of motivated, skilled and qualified engineers and technicians for the future. By aligning your business skill needs with the training we provide, alongside the apprenticeship standards, you can secure and grow your workforce into an ambitious team improving organisational retention and productivity.
Find out more →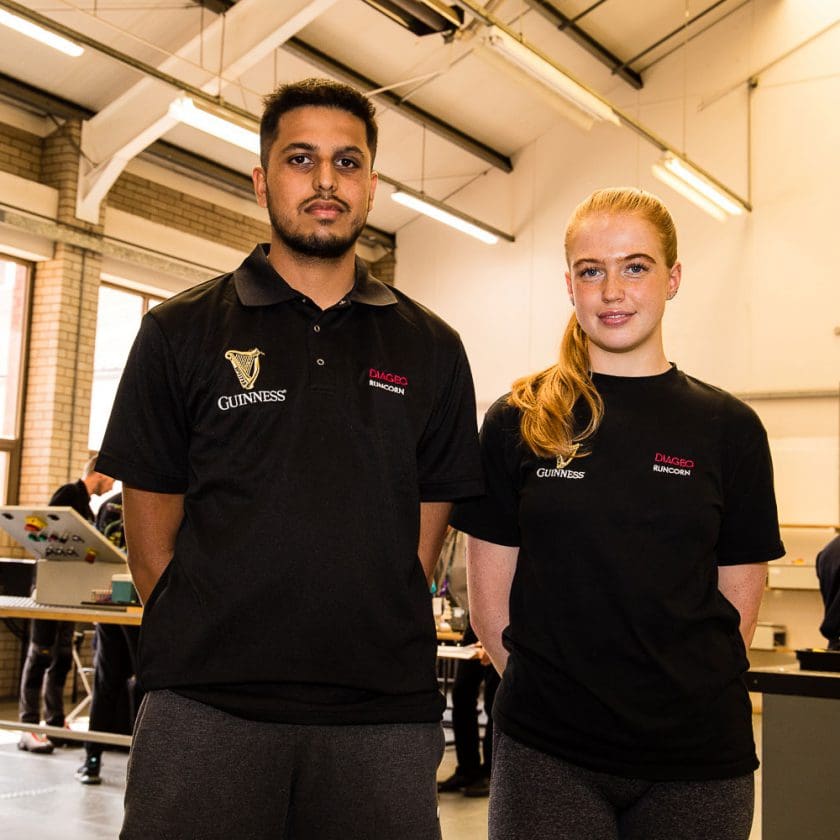 Commercial Training
Develop your workforce
Waterside Training offers a wide range of technical and specialist courses to deliver Electrical, Mechanical, Welding, Health, Safety & Management training programmes to assist in the upskilling of your existing workforce or train new employees whilst meeting legal requirements and increasing business productivity.
Find out more →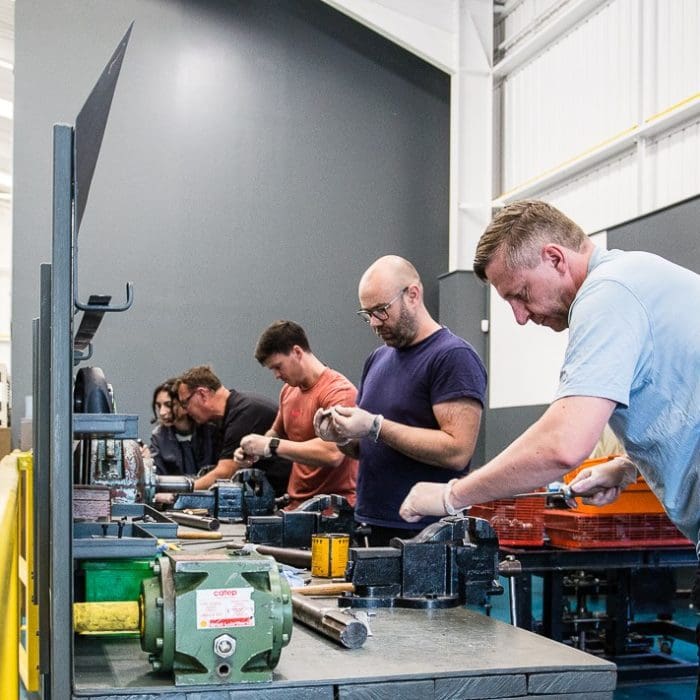 Working in Partnership with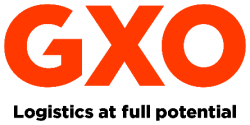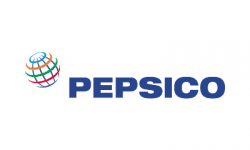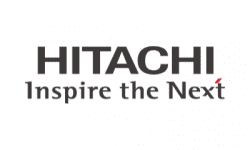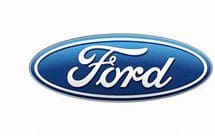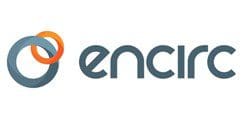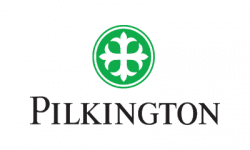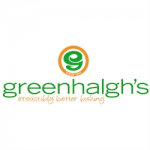 Testimonial
Waterside Training have been our apprenticeship provider for the past 7 years. They are an amazing team who offer great customer service and always go the extra mile. Our apprentices are cared for and well looked after which feels like they are part of our own team and forms a true, trustworthy partnership.

Essity have many colleges under management, and I believe Waterside Training is the strongest on the market. With that said, other colleges should be seeking to work in collaboration with Waterside to improve the UK programmes and be the best they can be!

Any concerns or issues that may arise are always dealt with in a timely, personal and professional manner and events are always enjoyable, well organised and a shining example of how much effort they put into our apprentices and the services they provide.

Best in Class!