Who should attend?
Ideally suited for all those involved in maintenance roles that are required to undertake maintenance and fault finding activities related to hydraulic machinery and fluid power systems.
Why is this course important?
Where hydraulic power transmission is installed it is necessary to have trained staff with the particular skills to maintain it. Participants of this course become familiar with the design and function of hydraulics components, circuit principles, fault finding etc.  These provide the basic knowledge to maintain equipment effectively, improve the speed of fault finding and raise machine uptime.
Hydraulics course contents
Safe working practices and safety legislation
Pascal's Law
Hydraulic principles
Hydraulic fluids
Power units
Hydraulic control
Hydraulic actuators
How Valves Work
Symbols to ISO 1219/BS2917
Standard circuits
Fault diagnosis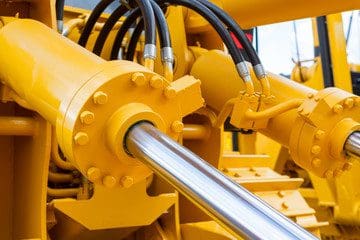 Click here for a printable outline of the Hydraulics training course
Bespoke training
Waterside can adjust the content of training to suit customer requirements.  Where multiple staff require training, the content can be modified to incorporate customer process details, typical fault finding scenarios faced in the workplace etc.  This makes the learning directly relevant to the customer and maximises the value of the Hydraulics Training course.