Who should attend?
The programme is an entry point typically undertaken by electrical crafts people who are cross-skilling and Operators who wish to extend their knowledge. It is designed for those who desire a grounding or understanding of the fundamentals of mechanical maintenance.
Why is this course important?
This hands on 1 week course provides practical skills and knowledge to individuals who wish to become multi-skilled enabling them to carry out routine mechanical maintenance on machinery.
It relates to the day-to-day tasks needed in maintaining industrial plant and equipment. The programme has been designed as an entry point for typically electrical crafts people who are cross skilling and is also recognised as the 2nd phase for the development of operator maintainers and individuals continued professional development.
Mechanical maintenance course outline
Health and safety
Current legislation that applies to maintenance activities
Safe working practices
Risk Assessment
Dynamic Risk Assessment
Skin Hygiene
5 Cs Clear Out, Configure, Clean & Check, Conform, Custom & Practice
Lubrication
Safe Use of Hand Tools
Pneumatic Systems (How a valve works)
Gearboxes
Types of Bearings
Types of Seals
Gears and Pulleys
Assembly & Dismantle Techniques
Couplings & Shafts
Belt & Chain Drives
Keys & Keyways
Fault Finding
Measuring & Marking Out
Practical Activities include Mechanical Rig strip down and rebuild
Gearbox strip down and rebuild
Conveyor strip down and rebuild
All guards and safety systems are correctly adjusted and in place when equipment is running
Identification of potential hazards
Personal protection and hygiene procedures are followed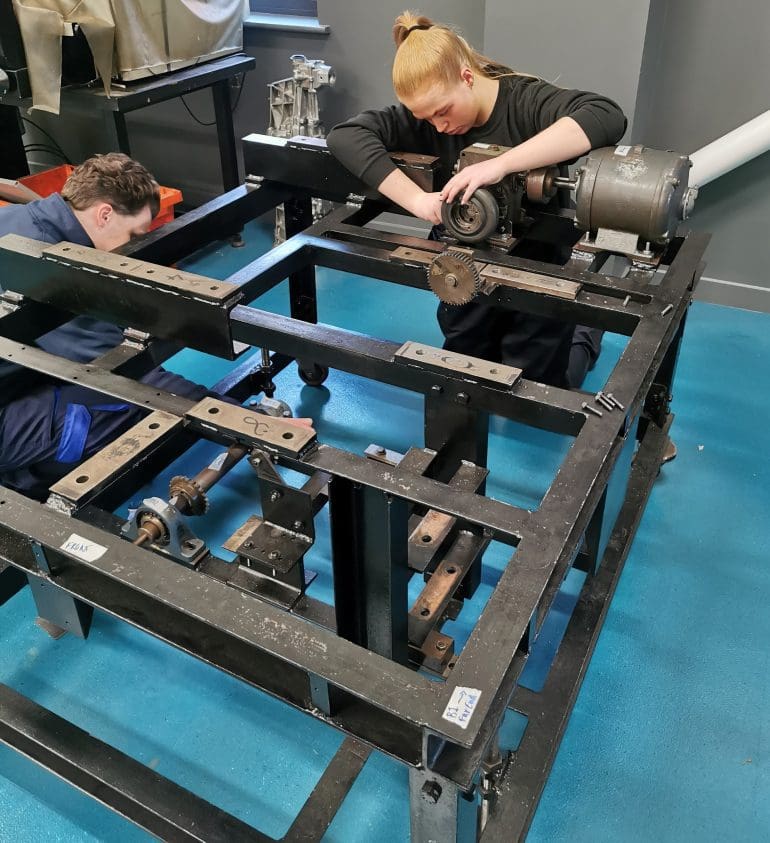 Click here for a printable version of the Mechanical Maintenance course outline
Bespoke training
Where multiple staff require training, Waterside can develop company specific courses.  Extra material can be added in based on client's actual process details, equipment used, real fault finding issues etc.  This helps make the course more directly relevant to staff, and maximises the value of the Mechanical Maintenance training.
Please note, candidates attending this course are not considered as 'competent' after completion. Our aim is to focus on knowledge and provide guidance on the practical techniques of certain activities. Although there are mini assessments throughout the programme, there is no 'pass or fail' on this course. We will provide feedback to the delegates on their strengths and weaknesses and where further in- house training and guidance may be required.