Who should attend?
This course is suited for all Electricians and Engineers involved in either maintenance or contracting roles that are required to undertake electrical duties pertaining to BS7671-2018 – The IET 18th Edition Wiring Regulations.
Why is this course important?
All new Electrical Installations will need to comply with BS7671:2018 with effect from 1st January 2019.
The regulations apply to the design, erection and verification of electrical installations and also additions and alterations to existing installations.
Attending this course will ensure you will be undertaking electrical duties in line with the current legislation.
The course involves a detailed study of the IET publication:  BS7671.
The IET Wiring Regulations 18th Edition (BS 7671:2018).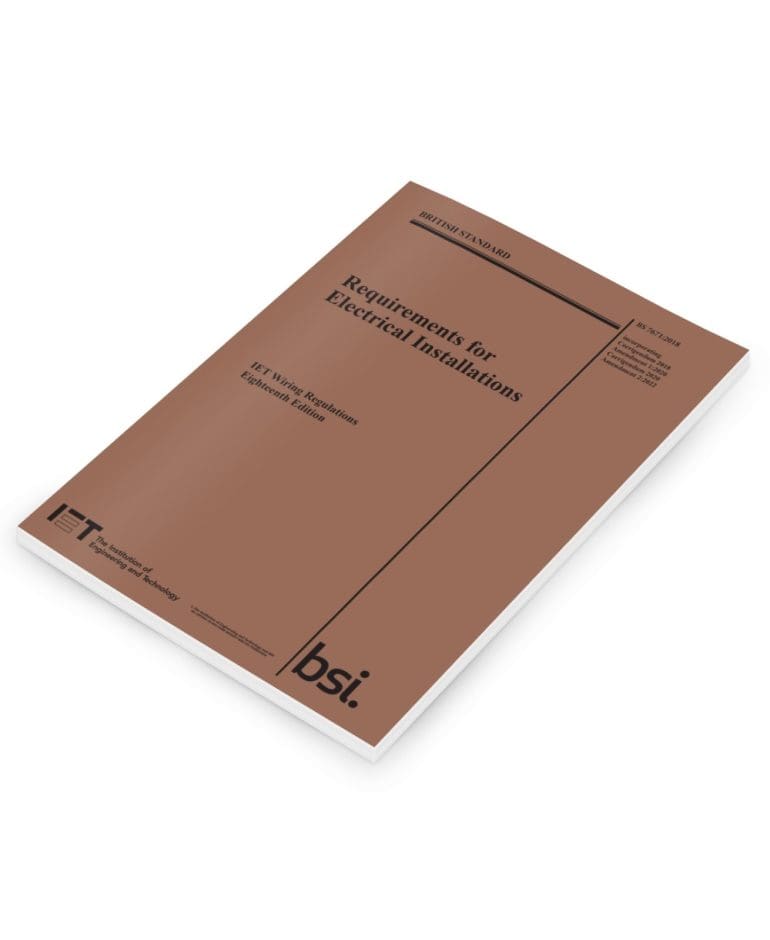 The course will include design calculations to include sizing of conductors, earthing calculations, sizing of protective devices, sizing of conduit, trunking and much more.
The programme of study is a 3 day session with a City & Guilds multi-choice 18th Edition on line exam taken at the end of day 3. It is an open book examination, meaning that unmarked copies of the Wiring Regulations may be taken into the examination. Other arrangements such as 3 consecutive days or other combinations of days can be tailored to suit companies with multiple delegates to accommodate shift working.
Successful candidates will achieve a City & Guilds certificate 2382-18:BS7671:2018
Requirements for Electrical Installations (IET Wiring Regulations 18th Edition).
BS7671 – 18th Edition – course contents
Influence of International Electrotechnical Commission (IEC) & Institution of Electrical engineers (IEE)
Outline of general characteristics: purposes, supplies & structures, nature of supply, external influences, compatibility & maintainability
Accessories: conventional circuit arrangements max demand
Introduction to sizing live conductors
Sizing live conductors: sizing conduit and trunking
Protection against shock: SELV and FELV, direct contact
Protections against indirect contact, automatic disconnection of supply
Sizing protective conductors
Selection and calculation
Overcurrent protection
Isolation and switching
Selection and erection of equipment
Special installations or locations
Inspection and Testing
Our 18th Edition course is based at our St Helens training facility conveniently located between Liverpool and Manchester in the North West.