Who should attend?
These courses are for non-tradespersons that have simple electrical duties such as lamp replacement, fitting of 13 amp plugs, resetting of overloads and using electrical equipment. Courses can be tailored to suit individual customer requirements and delivered on company site.
Note: for technicians and maintenance staff who require training on industrial electrical systems, working safely in machine control panels etc., see our Electrical Maintenance Training Course page.
Why is this course important?
Electricity regulations apply to all work premises and those who work in them. Electrical circuits and appliances are used by everyone in the workplace and this short programme is primarily aimed at caretakers and care workers, office staff and others who use electrical appliances as part of their normal daily function. It is important that workers and supervisors understand their responsibilities whilst using electrical systems in the workplace, and have a proper appreciation of the risks involved.
Electrical Awareness course contents
What is electricity? Alternating and Direct Current
How is electricity produced?
The effects of electric current
Power, Voltage, Current and Resistance
Protection against electric shock
Dangers of electricity
Methods of protection
Health and Safety at Work Act 1974
Electrical at Work Regulations 1989
Basic circuits for sockets and lighting
Practical testing fuses and lamps
Specific site / company requirements will be included as part of the course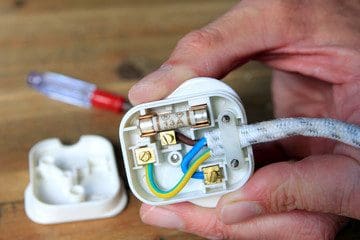 Click here for a printable version of the Electrical Awareness course outline
The Electrical Awareness course is ½ day in length, and the content can be adjusted to suit specific customer requirements.